Take Lessons!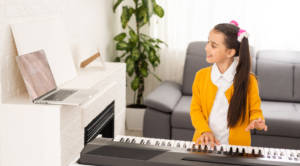 Take 1 one 1 lessons from great teachers in our studios or online.
We have 8 lesson studios inside the shop. Piano studios are equipped with well maintained 2 YAMAHA an 1 KAWAI upright pianos not electric keyboards.  Our experienced teachers teach students from 5 old beginners to adult students. Call us for a trial lesson today.*Teachers are individuals who rent our studios or independent contractors. They will manage their own schedules, have their own curriculums, and use own methods. Trial lessons are full lessons without signing contract and should be paid in advance to schedule one.
Registration fee :$0.00  Tuition: Variable by teachers $30-$45 / 30 min. 45 min,50 min and an hour lessons available. Refundable deposit( extra 2 lesson fees) required. 15 day notice for termination.
Chris Hahn
Viola & Violin-Online & In person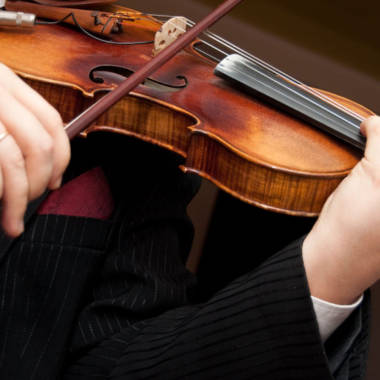 Chris Hahn is a violinist/violist who has attended the New England Conservatory of Music, and studied with both Martha Katts, and Carol Rodland. He spent his years in High School attending the Kennedy Center Fellowship program under the instruction of Daniel Foster, principal violist of the NSO.
As a teacher, He likes to approach in a technical manner first, then along with the musical aspect. Understanding and appreciating the instrument comes to be of more ease when the mechanics of handling is introduced. He has had experience in teaching students anywhere from 7 years old to 40 years old.
Ryan Nobles
Cello-Online & In person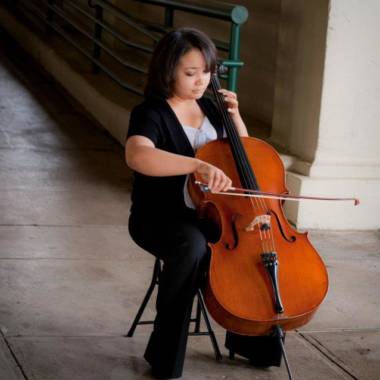 Ryan Ashley Nobles currently resides in Reston,VA. She graduated with a Master's in Music in Cello Performance from George Mason University in 2012 and a Bachelor's degree in Music Performance from the University of Mary Washington in 2006. Ms. Nobles has received music scholarships for both degrees, served as principal cellist of the GMU Symphony orchestra in 2012, was principal cellist of the University of Mary Washington College-Community Orchestra 2003-2006, and was selected to perform in George Mason School of Music 2011 Honors Recital. Ms. Nobles performed with the University of Mary Washington College-Community Orchestra as a high school student for their Carnegie Hall performance in 2002 and has worked with the Canadian Brass, Judy Collins, Marvin Hamlisch, O.A.R., Michael W. Smith, Lexi Walker, GENTRI, Steven Curtis Chapman, and Larry Graham.
Ms. Nobles has also performed with the Rappahannock Pops Orchestra, Piedmont Symphony, Old Bridge Chamber Orchestra, Spotswood Community Orchestra, McLean Orchestra, American Festival Pops Orchestra, Bel Cantanti Opera Chamber Orchestra, Worship Orchestra of Washington, Souful Symphony, Pennsylvania Philharmonic, One Night Orchestra, Washington Metropolitan Philharmonic, Colour of Music Festival Orchestra, Colour of Music Festival Virtuosi, and the Richmond Symphony.
Ms. Nobles currently free-lances in the DC-MD-VA area.
Ms. Nobles teaches at her home studio in Reston, Centreville Music Shop, and Harmony Road Music & Art.
Caitlin Schneiderman
Acoustic Guitar, Ukulele, Mandolin, Vocal, Theory & Song Writing
Online & In person
Caitlin Schneiderman is a folk guitarist and singer songwriter from Clifton, Virginia. Together she and her six-string have serenaded New York City's streets, delighted North Carolina's Smokey Mountains, and traveled down the California cliff sides. She made her first recording at age fifteen and has continued to record and perform her original music since then, something she encourages her students to do as well. After completing college at Shepherd University, Caitlin began teaching private guitar, ukulele and songwriting lessons. She has been teaching in Northern Virginia for the past 15 years. If you're a beginner looking for somewhere to start, a intermediate player needing help with your song arrangements, or a songwriter wishing to create guitar accompaniment, Caitlin can show you how to highlight your own natural talents. Caitlin offers both in person and virtual lessons.
Sun Yong Jun
Violin ,Viola-Online & In person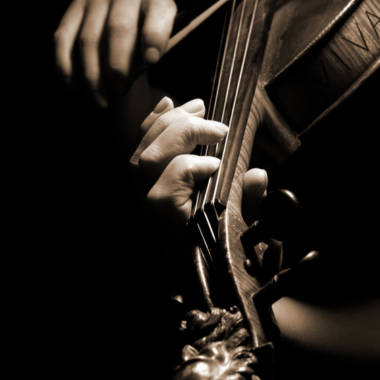 BM, Mary Washington University
Teaching at Centreville Music since 2016.
Ted Kwak
Flute-Offline
Online & In person
BM, Seoul National University, Seoul Korea.
KBS Symphony Orchestra, Seoul Korea.
U.S. Army Band, Washington D.C.
Teaching at Centreville Music since 2007.
Leo Maxey
Trumpet-Online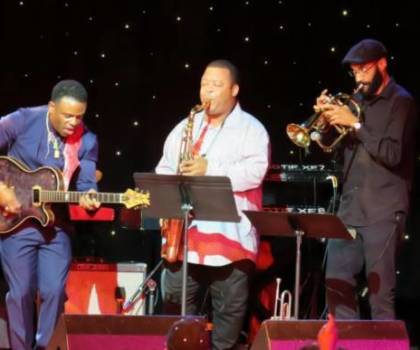 I am a Baltimore area trumpeter, from Augusta, GA originally, and I came to the DMV in2009 via USMC fleet bands. I've taught music in the DMV since 2011. I freelance, compose, tour, do recording sessions, and have worked for local, national, and international artists. When I'm not doing these things, I endeavor to practice/listen often and count it a joy to be in worship and church fellowship.(Gig w/ Norman Brown! L to R: Norman Brown, Craig Alston, Me) Capital Jazz Cruise Jan 2020
Leo provides hybrid lessons now. He drives from Baltimore to Centreville once a month so student can take convenient online lessons but improve skills better than online only lessons.   
James Jang (Gul Jang)
Saxophone, Clarinet & Bassoon
Online & In person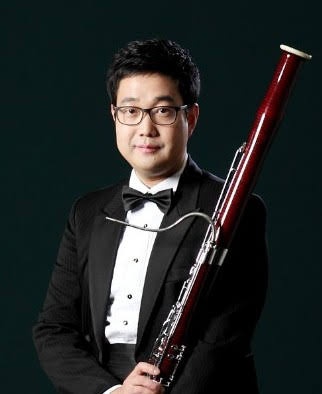 BM, Chung-ang University
MA, City University Of New York at Queens College
AD, State University Of New York at Purchase College
Loudoun Symphony Orchestra Member
Hannah Park
Piano-Online & In person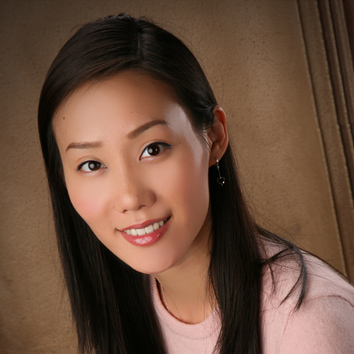 Hannah Park
BM in Piano Performance at GMU
Member of MTNA, VMTA.
Over 20 + years of teaching experience in DMV area from age of 5 to adults.
Church pianist/accompaniment for over 15+ years.
Hannah Park is an accomplished and talented musician who has been involved with music since 1991. An instructor in the Northern Virginia area since 1999, she has experience with various performances and recitals both through her students and personal performances. Hannah attended Chapman University in California and received her degree in Piano Performance. Ms. Park's experience and enthusiasm for music is contagious, and transfers gracefully into her lessons, benefiting all of her students.
Matthew Gattuso
Viola & Violin-Online & In person
Biography: Matthew Gattuso has been playing the viola for fifteen years and has performed with groups such as the Piedmont Symphony Orchestra, Manassas Symphony Orchestra, William and Mary Symphony Orchestra, and George Mason Symphony. He received his Bachelor of Arts from The College of William and Mary, with a concentration in composition and piano performance, while acting principal viola of the college symphony. In addition Mr. Gattuso was very active in chamber music, performing in quartets, quintets, and chamber ensembles for weddings, receptions, and candlelight concerts.
Mr. Gattuso began teaching strings privately in the Fall of 2012 and was a founding member of the Crossroads Youth Orchestra in Culpeper, VA as well as acting assistant conductor for the inaugural season. In December of 2015 he completed his Masters in Strings Pedagogy from George Mason University.
Mr. Gattuso strongly believes in the positive impact of music as a tool for developing concentration, problem solving, self confidence, and organizational skills. More importantly, though, he believes that music has the power to change people for the better and gives students the opportunity to explore who they are, who they want to be, and how to get there. In lessons, Mr. Gattuso will seek to build on the foundational core of playing technique while exploring new territory in line with the particular goals and needs of the student
Jeanie Choe
Violin ,Viola-Online & In person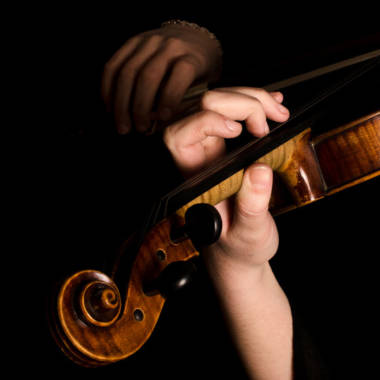 BM, James Madision University
Teaching at Centreville Music since 2008.
Esther Eunbyul Cho
Flute-Online & In person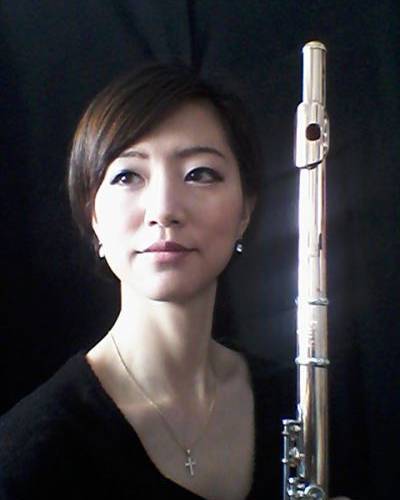 George Mason University B.M
Catholic University of America M.M
Isla Bennett
Guitar & Bass +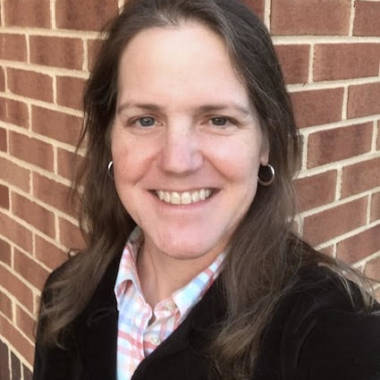 Electric and acoustic guitar; bass; ukulele; music theory; songwriting and rock band coaching.
Isla Bennett has been teaching students of all ages, special needs and requirements for over twenty years. She has been sharing her love of music and helping students experience that same joy through learning the guitar, bass guitar, ukulele, music theory, songwriting, and performing in guitar, and pop ensembles. She believes each student is unique, and that everyone has the ability to experience and enjoy music making. She adapts her teaching methods to nurture different learning styles, and to help students reach their potential and goals.
Ms. Bennett is a former middle school guitar teacher, elementary school general music teacher, guitar and string bass University adjunct instructor, and guitar and other strings private music studio instructor.
Ms. Bennett holds a Master Degree in music performance, and a Bachelor Degree in music education and performance. She studied classical guitar, string bass, flamenco guitar and performed as a member of guitar ensemble, guitar quartet, orchestra, chamber ensemble, and as member of chamber choir.
Ms. Bennett regularly performs guitar, ukulele, banjo, and bass guitar with music theatre companies, pop, and rock music ensembles. She has given solo guitar recitals and been a featured guitar soloist with orchestra, chamber ensemble, and chamber choir. She has commissioned new music for the instrument, and given world premiere performances of new compositions for guitar and bass, and guitar quartet. She also composes, arranges, and produces original music for diverse acoustic and electric instrumental ensembles.
James Helle
Guitar, Electric Bass, Vocal, Theory & Song Writing
Online & In person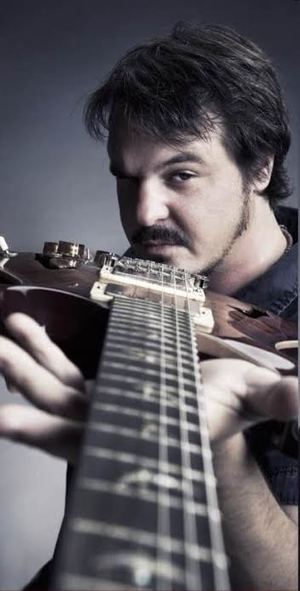 James Helle is an accomplished musician and guitarist with a wealth of knowledge that would benefit all ages and skill levels.
James Helle is a Northern Virginia based guitarist with over 20 years of professional performance and teaching experience. He studied with Berklee graduate and
Nighthawks guitarist Paul Bell for 3 years and continued his studies with members of The Shenandoah University Jazz Ensemble. James has multiple east coast tours under his belt along with four recorded albums under The Band Called Future. James has also formed a group by the name of Projected Man, who's debut album was produced by multiple Grammy winner Michael League of the band Snarky Puppy. James currently performs with his trio Cockpit, does solo performances and also performs with The Brennan Bros. and with The Junior Bryce Band.